Through innovative collaborations, shared programs, and access to advanced technologies, Synopsys Academic & Research Alliances (SARA) is dedicated to furthering university research and education in the semiconductor industry. We aim to nurture the skills and provide the latest technology that is needed to bring the next generation of engineers into the workforce and research labs, and now enable researchers to share best practices and help build an academic community.  
We are proud to announce Chief Security Officer Deirdre Hanford, has been appointed to the U.S. Department of Commerce's Industrial Advisory Committee, joining 24 distinguished members, as an advisory body that will provide guidance on a range of issues related to semiconductor research and development in support of CHIPS for America.  
Meet the SARA team at ICCAD to find out more!  
ICCAD Highlights 
Meet SARA! 

Please stop by our office hours during ICCAD and learn more about what the SARA team doing, and how to empower your education and research with Synopsys technology. Office Hours from Monday – Wednesday 10 a.m. to Noon and 4:15-5:45 p.m. in the foyer.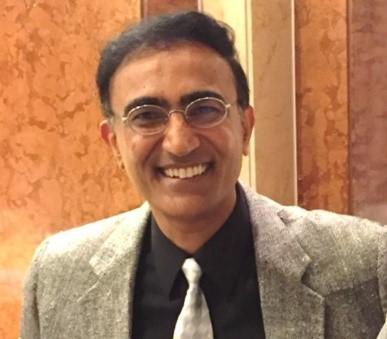 Harish Balan, North American University Program Manager and Global Ambassador 
Harish Balan is celebrating his 18th year at Synopsys and has recently assumed the role of Global Ambassador of the Synopsys Academic & Research Alliances (SARA) Program. In this role, Harish builds on his extensive experience in applications engineering, product marketing and executive management, to expand on Synopsys' partnerships with universities and research institutions to help students, educators and researchers worldwide advance the state of the art and promote careers in electronic design.  He is passionate about customer success, mentoring and coaching early career engineers and advocating for the EDA and semiconductor industry. Harish holds a master's degree in electrical engineering from the University of Texas at Austin and Executive Management credentials from Yale School of Management and Columbia University.